Dance@Summer 12
In August 2012, from 18th until 25th,
Li:chi Association organised the Festival Dance@Summer 12 – Timesteps by the River
Oxana Chi and Layla Zami filmmaker, musician, performer and author Layla Zami started an association together with seven women from the fields of art, politics, gender and social sciences. The goal was to build a network for their projects. They have found for their dance festival a wonderful place in Berlin Kreuzberg: a Circus tent (Circus Schatzinsel) at the May-Ayim-Riverside - a green, peaceful oasis in the midst of the busy capital.
Invited artists – originating from Brasil, Egypt, Germany, France, Nigeria, Corea, South Africa – filled the audience with delight through a arts & politics program including dance performance, dance-theater, staged readings, video screenings, presentations, concerts, talkshow and Special Guest-Interview.
Oxana Chi's dance-music-performance Neferet iti was premiered at this festival.
»I'm waiting for the next edition! Very inspiring and wonderful!«

Amina Tall
Performing Arts Foundation Secretary (Fonds Darstellender Künste Bonn & Berlin)
Tour History includes:
Dance@Summer 12 Festival – Berlin 2012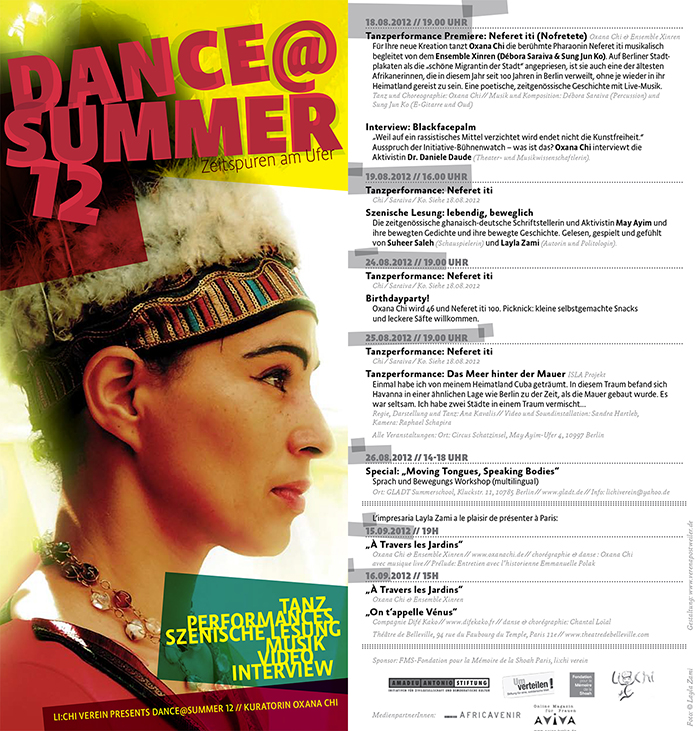 Cooperation with GLADT – Gays & Lesbians aus der Türkei – Berlin 2012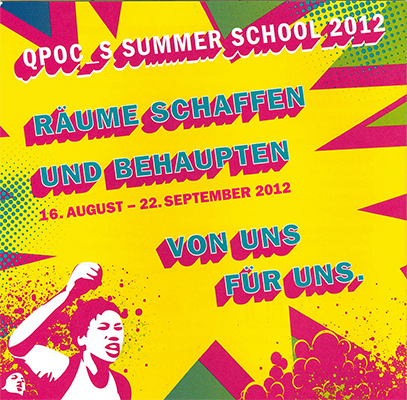 Press