TANZnews
Every 1st Wednesday of the Month – Trans_ Cultural_ Performance Made in Germany
TANZnews is an event series at Werkstatt der Kulturen, conceived and curated by Oxana Chi.
TANZnews works like a news platform, which, once a month, presents artists and news from a fusion dance world.
TANZnews was a concept in which interesting, headstrong working dance artists were presented. New fresh ideas were promoted and a selection of international dancers were invited to enrich the dance series. The artists were paramount, which means that the audience was not merely consuming dance art but actually getting to know art producers who produce the works. Curator Oxana Chi and other personalities such as cultural journalists and historians were leading interview talks with the invited choreographers to introduce the performances.
The performance series thrilled large and diverse audiences with eventful evenings of art, culture and education, thus forming an alternative news platform. These events were so one of a kind in Berlin, that they inspired many people from the cultural production and show business world, from off-scene performance dance venues to the Berlin State Opera House to copy it.
Oxana drew inspiration from Fine Arts to introduce the performance with talks. She enjoys exhibition openings where someone introduces artists and their work before the artists also get to speak themselves. It is also helping the audience in the dance world to get ready for dance art, and to let the dancers speak. Little is it known that dancers are not only brilliant performers but also have lots of interesting things to say...
»A success story!«
Friedhelm Teicke, Editor-in-Chief for Performing Arts, ZITTY Cultural Magazine, Berlin
Tour History includes:
Placard TANZnews 2009 - 2010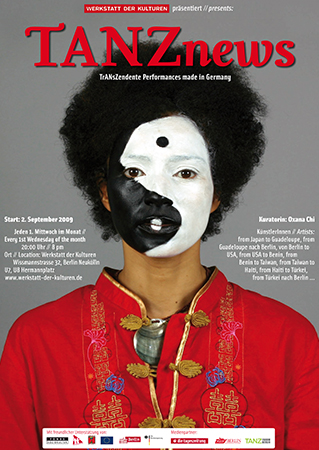 Program TANZnews 2009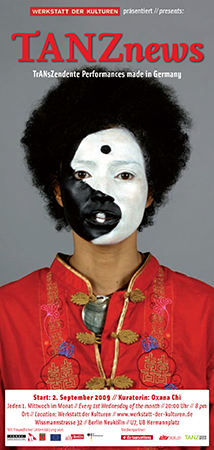 Program TANZnews 2010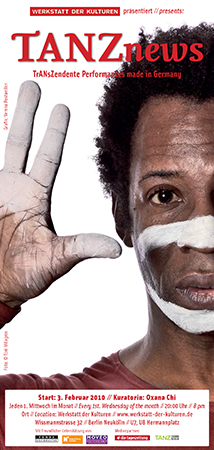 Program Werkstatt der Kulturen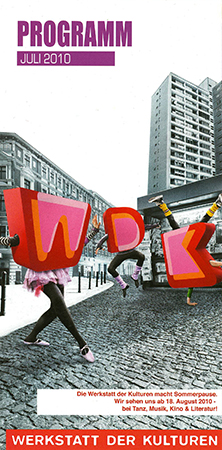 Program WDK July 2010


Program WDK April 2010


Program WDK March 2010


Program WDK February 2010