Salon Qi
Art Festival / Art Salon
Event series dedicated to the memory of Tatjana Barbakoff (Libau 1899 - Auschwitz 1944)
A wonderful audience had - and still has - the chance to see, hear, taste and feel:
dance performances, staged readings, concerts, photo exhibitions, film screenings, presentations, shows, dance-writing-theater-workshop, video workshops, parties, food, drinks and uplifting talks...
The festival was born out of the idea, to bring back into artist spaces those artist biographies which have "disappeared". And out of the need to give contemporary art people a forum where they can artistically and academically deal with actual, forgotten and non-written stories. The festival wishes to arouse people's interest for art and political education and to stimulate people to inform themselves outside of school and academic institution and mass media.
Salon Qi Art Festival is a platform for a personal, diverse, international and alternative his/herstory. These aspirations are delighting and reaching out to an ever-growing audience.
»Dear Oxana Chi & Layla Zami,
I am deeply impressed and touched by Salon Qi which I attended at Gondwana Arts Gallery. The dance performance, dance photos, film and presentations have absorbed me and the memories keep on living within me. I realised that the cultural, political, and artistic diversity which I was expecting to find at Haus der Kulturen der Welt, was actually to be found right here at my doorstep in the heart of Berlin, Schöneberg... And how wonderful that you are now exporting Salon Qi to Paris in November!«
May 25th, 2011, E-Mail from Antonia Brinker, Grants Manager at Foundation Zurückgeben for Funding Jewish Women in Arts & Sciences, Berlin, Germany
Tour History includes:
Festival Salon Qi Berlin/ Cannes 2017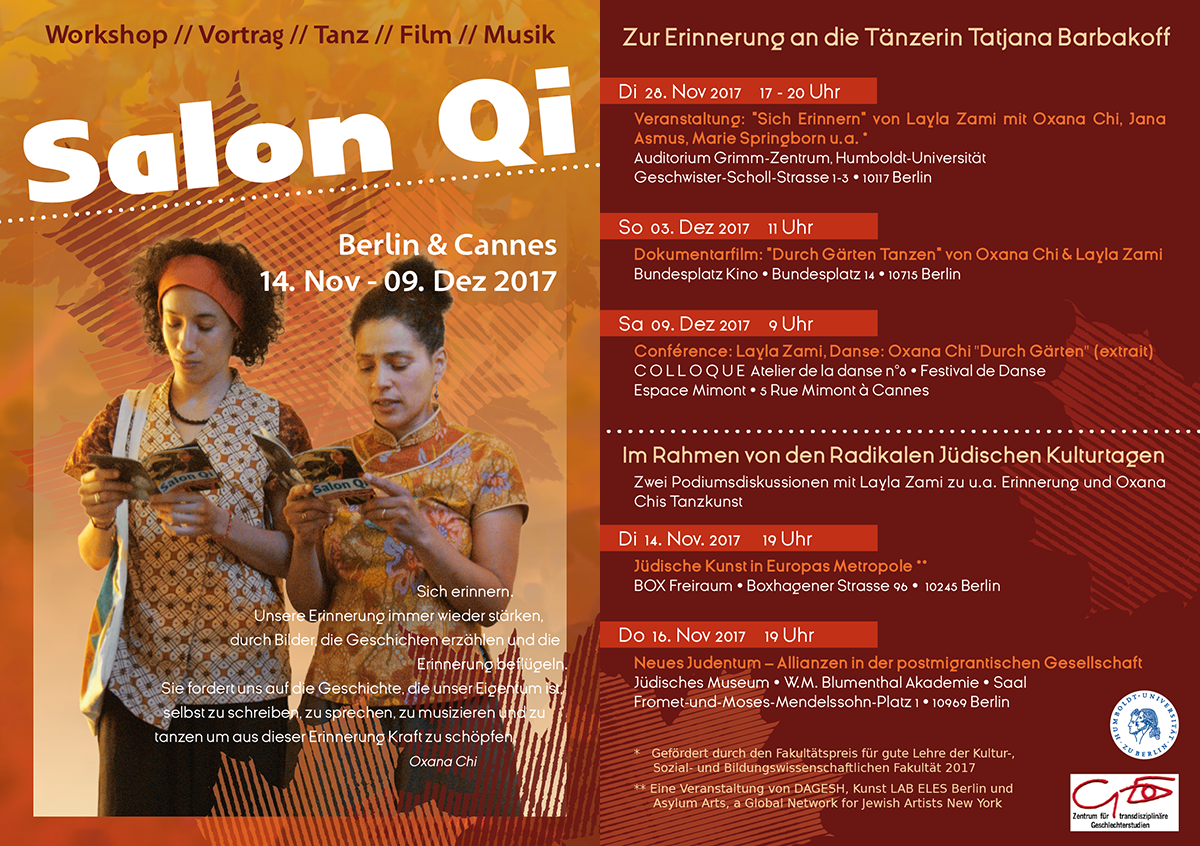 Festival Salon Qi – Berlin / Dresden 2014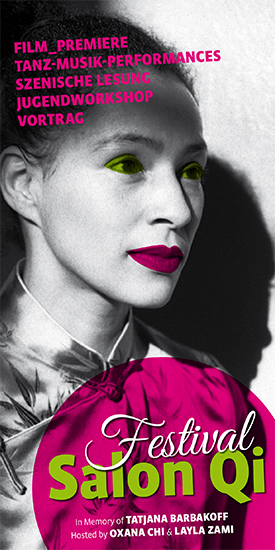 Woman Culture Center Program - Berlin 2014
Festival Salon Qi – Paris 2011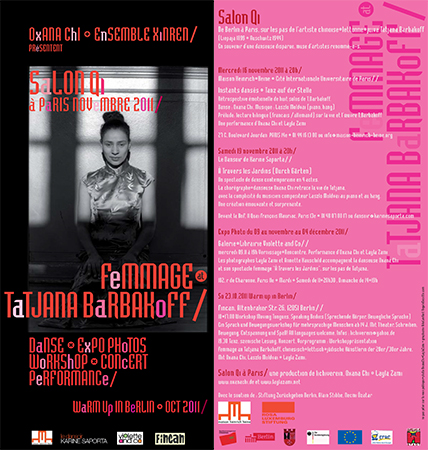 Festival Salon Qi at Galerie and Bookstore Violette and co – Paris 2011
Festival Salon Qi – Berlin 2011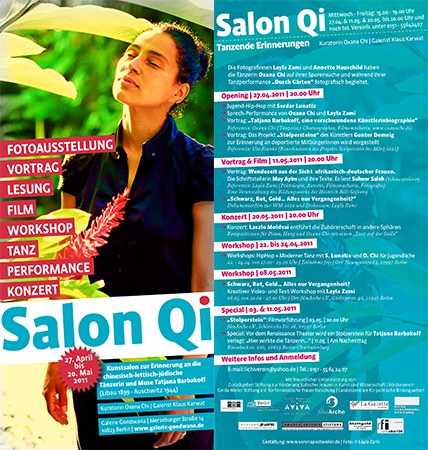 Book Salon Qi 2011


Foundation Zurückgegeben Program - Berlin 2011
Festival Salon Qi – Berlin 2010
Festival Salon Qi – Berlin 2009