Oxana Chi is invited to perform at International Festivals and Symposiums. One of this wonderful experience happened in Istanbul, Turkey. Upon invitation of the International Symposium "Writing Women's Lives", Oxana Chi performed her music-dance-show I Step On Air on the Main Stage of Yeditepe University's Theatre.
The Symposium was attended by over 200 international women – academics and culture professionals –, as well as a couple of men – and local graduate students and staff. Professors, writers, artists coming from India, Holland, Nigeria, USA, France, China and so many more countries, presented papers on topics of women's studies and women's historiography, and Oxana danced...
»A divinely gifted dancer!«
Nilgün Cön, Intercultural Business Coach
The artist danced at the International Performing Arts Festival in Indonesia for a 5.000 persons audience, performing the story of dancer Tatjana Barbakoff in Through Gardens.
»I enjoyed her dance as much as the indonesian Court Dance at the Royal Mankunegaram Palace!«
Indonesian police officer after the performance at SIPA Festival
Through Gardens, a dance and music performance, was also shown at Metro Festival in Berlin, upon invitation by Professor Dr. Kien Nghi Ha (Bremen University). These event series, showcasing new publications by well-known authors and professors, were organized and sponsored by the German Federal Agency for Civic Education (bpb).
The Jewish Music and Dance Weeks also had the pleasure to include Through Gardens in their program. Oxana danced at the charming historical Theatre "Societätstheater" in Dresden where the local Jewish community was delighted by her Femmage/Tribute embodying Tatjana Barbakoff, a performance which brought the forgotten famous artist figure back (on stage).
»As a partner of the Jewish Weeks, I trust the Festival curator Valentina Marcenaro to program very special artists...
I was very honored that we could welcome this absolute top class performance in our theater.«
Brit Magdon, Artistic Director of the Societätstheater
Oxana also participated to the Biennale "Passages", an unparalleled Festival in Europe, showcasing contemporary African and Afropean Dance in Bielefeld every two years. Oxana performed Neferet iti, embodying the Pharaoh Queen in good company amongst world class dancers and musicians from South Africa, Chad, Congo, Benin, Trinidad, Egypt...
»A brilliant and splendid performance which leaves me almost speechless...I really enjoyed it!«
Dr. phil. Marion Kraft, Bielefeld University
Afro-American-German Author, Literary Critic & Lecturer
Invitations to Festivals
International Human Rights Art Festival – New York 2018
Festival & Exibiton Homestory Deutschland – Hamburg 2013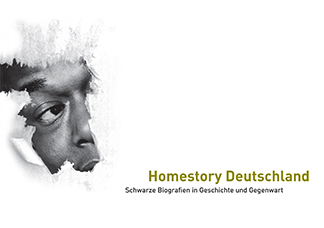 Homestory Deutschland Program Hamburg 2013 (page 2)
Gesellschaft Macht Geschlecht Feminist University Festival – Bielefeld 2014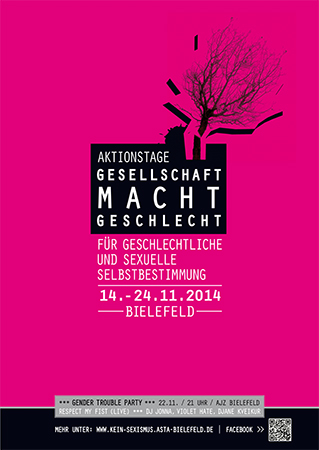 Festival Program Asta Uni Bielefeld 2014 (page 6)


Festival Program Asta Uni Bielefeld 2013 (page 4)
Jazzfest Uckermark 2014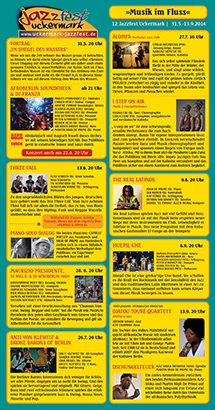 Program Jazzfest Uckermark 2010


Program Jazzfest Uckermark 2009


Program Jazzfest Uckermark 2008
18. Jewish Music and Theatre Weeks – Dresden 2014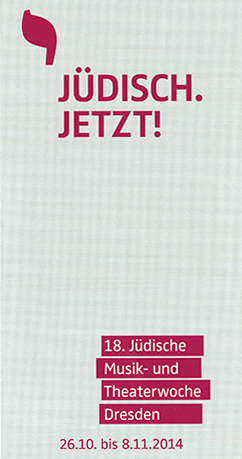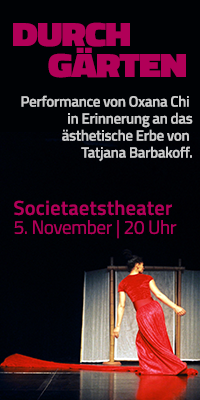 Societätstheater Dresden Program 2014
Nacht und Nebel Festival – Berlin 2014
Cafe Fincan Kultursymbiosen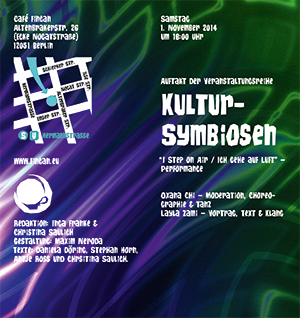 Program Nacht und Nebel Festival 2014


Program Nacht und Nebel Festival 2012
Black Basar Festival Program – Berlin 2013
SIPA International Performance Arts Festival – Solo 2010
Dance Festival Biennale Passages – Bielefeld 2014
Invitations to International Symposiums
International Symposium Writing Womens Life – Istanbul 2014

Writing Womens Live – Symposium Program Istanbul 2014 (page 41-42)
Artsalon Humbold University – Berlin 2013
Symposium Metro of the Federal centre of education and Book Release German Asians – Berlin 2012

Book Release German Asians 2012 - Program
Event Series Art as a Space of Empowement and Resistance – Berlin 2014
Program Perspectives from Black Woman*, Women* of Color and Women* with Migration history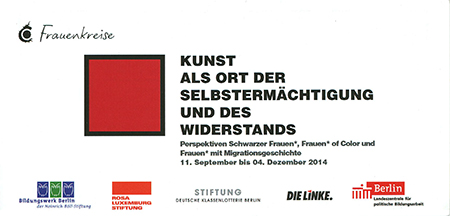 Cooperation with GLADT – Gays & Lesbians aus der Türkei – Berlin 2012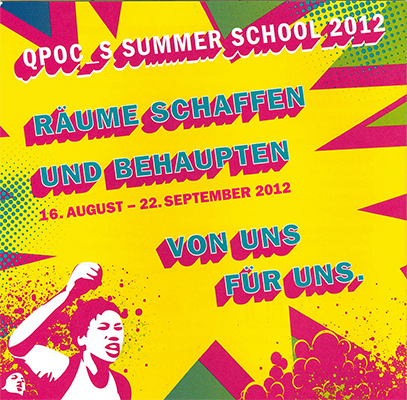 Lesmigras Event Series Tapesh – Berlin 2011