Oxana Chi's dance art in writings by others and by herself.
Here you will find selected publications by and about the artist.
Contemporary PerforMemory: Dancing through Spacetime, Historical Trauma, and Diaspora in the 21st Century, 2020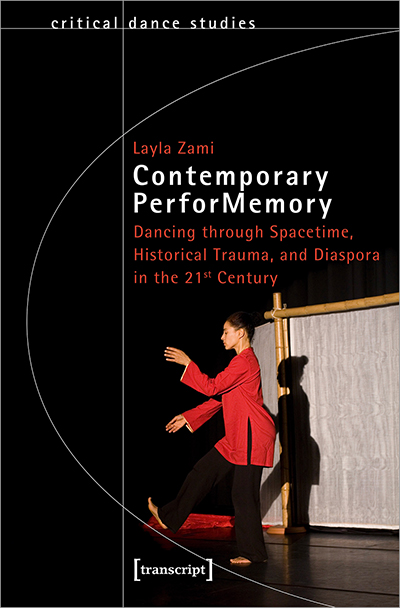 transcript publishing (ebook orders, and print orders for Europe)


Columbia University Press (print orders in the Americas, Caribbean, Australia, and Asia)
Academic Online Journal: Recherches en Danse – Paris 2019
Oxana Chi's dance piece Through Gardens is discussed in the article "Danser le passé au présent".
Author: Dr. Layla Zami
Editor: Claudia Palazzolo et Guillaume Sintès
Publisher: Mémoires de l'œuvre en danse
Paris, France 2019
Contemporary PerforMemory: Moving Through Diasporic Dancescapes in the 21st Century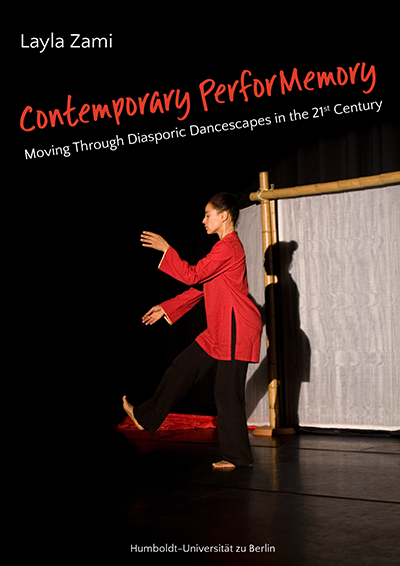 Humboldt-University, Berlin 2018
Book: Neues Judentum, altes Erinnern
Layla Zami discusses Oxana Chi's Choreography "Through Gardens"
Editor: Eva Lezzi, Dmitrij Belkin, Laura Hensch
Publisher: Hentrich & Hentrich
Berlin 2017
Book: Lambda Nordica, postcolonial queer europe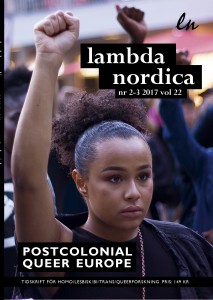 (page 125-150)
Layla Zami enriches the publication with her 25 pages "Dancing the past in the Present Tense" about Oxana Chi's Choreographies
Editor: Jenny Björklund, Ulrika Dahl
Publisher: Uppsala University
Zine: Ungehörig Nr. 2 "Performing_Memory" – Berlin 2016
Neferet iti Reloaded by Oxana Chi.
Editor & Publisher: Marie Springborn
Berlin 2016
Sisters & Souls
Book publication & Book launch party @ Theatre HAU 3 – Berlin 2015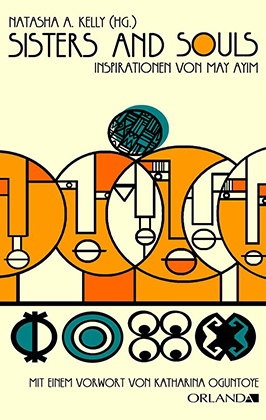 (page 201-213)



Book description & announcement
Oxana contributes to the book with her essay Von hier nach dort. I step on air 2013-2014 written in Berlin, Germany and Carbet, Martinique.

Oxana Chi & Layla Zami enrich the launch party with their film screening their Afropean Video Diary New York, Nov. 2015
Editor: Natasha A. Kelly
Publisher: Orlanda Verlag
Berlin 2015
Book: Sichtbar Unsichtbar – Bielefeld 2015
Layla Zami contributes to the book with her text Oxana Chis dancings sciences (Oxana Chis tanzende Wissenschaffung).
Editor: Maria Heidegger, Nina Kogler, Mathilde Schmitt, Ursula Schneider, Annette Steinsiek.
Publisher: transcript
Bielefeld 2015
Book: Eingeschrieben_Zeichen setzen gegen Rassismus an deutschen Hochschulen – Humboldt University – Berlin 2015
Oxana Chi contributes to Ngubia Kurias book with a text/screenplay Brief Nr. 21.
Editor: Ngubia Kuria
Publisher: w_orten & meer
Berlin 2015
Zine: The Living Archiv – 2013
Layla Zami contributes to the book with her text Oxana Chi von Zopf bis Fluss
Editor: Aicha Diallo
Publisher: Heinrich Böll Foundation 2013
Brochure: Salon Qi Festival – Berlin 2011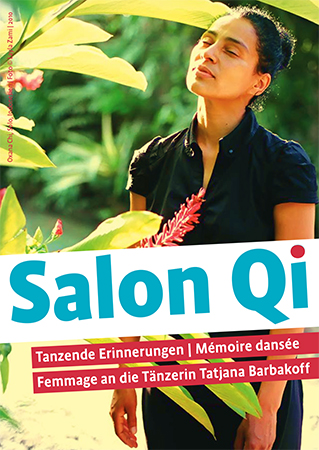 Essays, political lyrics & short storys, dance foto art.
Editor: Oxana Chi & Layla Zami
Berlin 2011
Art Catalog: Tatjana Barbakoff Art Catalog – Düsseldorf 2009
Oxana Chis Hommage "Durch Gärten"
Curator: Günter Goebbels,
Publisher: Freundeskreis Kulturbahnhof Eller e.V
Brochure: City of Berlin Art Department LAP – Berlin 2009
Text by Oxana Chi
Editor: Alina Enzensberger
Publisher: Camino
Berlin 2009
Art Catalog: Torsten Schlueter Tulipamwe Interview with Oxana 1997
Interview with Oxana 1997
Editor & Publisher: Torsten Schlueter