Through Gardens (Durch Gärten)
is an outstanding music-dance-performance dedicated to the Chinese-Jewish-Latvian dancer Tatjana Barbakoff from the 1920s/30s.
Duration: 60 min
Oxana brings back Barbakoff's memory on stage, recalling her beautiful art, tragic death, and a life of resistance. Alternating, with fluidity and grace, between martial arts movements, delicate ballet figures, West African jumps, and precise Indonesian poses, Through Gardens creates an intimate and liberating universe that emphasizes alternative storytelling, the empowerment of women, and the love of art.
Accompanied by a dynamic soundscore, Oxana presents a deeply personal blend of eastern & western styles, blurring the boundaries between traditional and contemporary aesthetics. In her ensemble, Ensemble Xinren, she also brings together an eclectic group of musicians who compose and improvise new live pieces specifically for her choreographies. Through Gardens has been performed with unique combinations of instruments, including piano and hang, gayageum and electric guitar, cello and Chinese drums played by talented musicians such as Laszlo Moldvai, Beate Gatscha, Cellolitis, Hannes Buder, Tanja Buddenbrock, Sung Jun Ko.
The audience is invited to discover an innovative artistic language and experience a thought-provoking dance solo dedicated to the life and art of a forgotten female artist.
»This dance evening has left a strong impression on me. The beauty of the expression, the interpretation of various dance styles, the charism of the performer Oxana Chi, all of this together... Thank you for an unforgetful evening.«
Ursula Bunger, Senior Berlin resident after the show at Hoftheater Kreuzberg
»As a partner of the Jewish Weeks, I trust the Festival curator Valentina Marcenaro to program very special artists...
I was very honored that we could welcome this absolute top class performance in our theater.«
Brit Magdon, Artistic Director of the Societätstheater
»I enjoyed her dance as much as the indonesian Court Dance at the Royal Mankunegaram Palace!«
Indonesian police officer after the performance at SIPA Festival
Idea, Choreography, Dance: Oxana Chi
Music composed & performed by Ensemble Xinren.
Musicians of various artistic backgrounds join Ensemble Xinren to support Oxana on stage on several events:
Hannes Buder (e-guitar), Sung jun Ko (Gayageum), Beate Gatscha (chinese drum, talking drum, hang stil drum, flute), Tanja Buttenborg (accordeon), Ulrike Kienast (hang stil-drum), Martin Sommer (cello), Nikolaus Herdieckerhoff (cello), Laszlo Moldvai (piano, hang stil-drum), Layla Zami (saxophon, flute).
Since 2008 this Femmage (tribute) was shown at prestigious events in Solo (SIPA Festival in Indonesia), Paris (Le Dansoir Karine Saporta, Cité Internationale Maison Heinrich Heine, Théâtre de Belleville), Cannes ( Festival de Danse in the realm of Colloque Atelier de la Danse n°8), Berlin (Werkstatt der Kulturen, Hoftheater Kreuzberg, Grimm Zentrum Auditorium at Humboldt University ), Dresden (18th Jewish Music and Theatre Weeks) and has toured with the support of public and private sponsors, including the French Foundation for the Memory of the Shoah (FMS, Paris), the European Union Programs Fonds "Soziokultur and Soziale Stadt", Fond Darstellender Künste Bonn, Senatsverwaltung Berlin (City Council for the Arts Berlin), Landeszentrale für politische Bildungsarbeit (Governmental office for political education), Förderband eV Berlin, Cultural offices of Pankow, Neukölln, Treptow, Schöneberg and the following German Foundations: Rosa Luxemburg Foundation Berlin, Amadeu Antonio Foundation Berlin, Gerda Weiler Foundation for Feminist Women's Research, Heinrich-Böll-Foundation. In New York, excerpts have been shown at Dixon Place, CUNY Martin E. Segal Theatre with The Center for the Humanities, and the Center for Performance Research in 2018. In 2020/21, the performance Through Gardens was invited by the Performance Project at University Settlement, New York and the prestigious theatre Volksbühne Berlin.
Tour History includes:
Through Gardens Poster 2008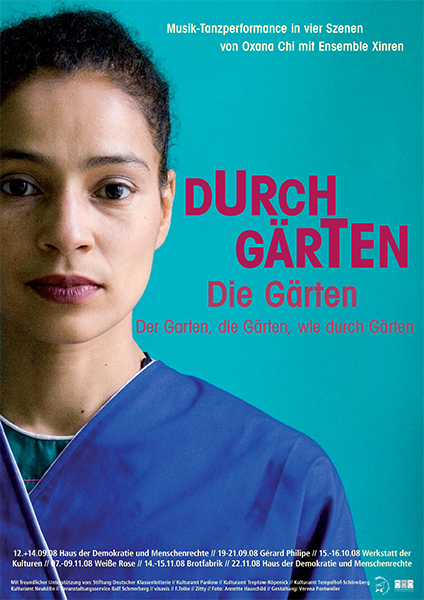 Diaspora Europa @ Volksbühne Berlin 2020/21
Festival de Danse / COLLOQUE ATELIER DE LA DANSE N°8 – Cannes 2017
Moving Archives @ CUNY, The Center for the Humanities, Martin E. Segal Theatre – New York 2018
Event Sich Erinnern @ Auditorium Grimm-Zentrum Humboldt University – Berlin 2017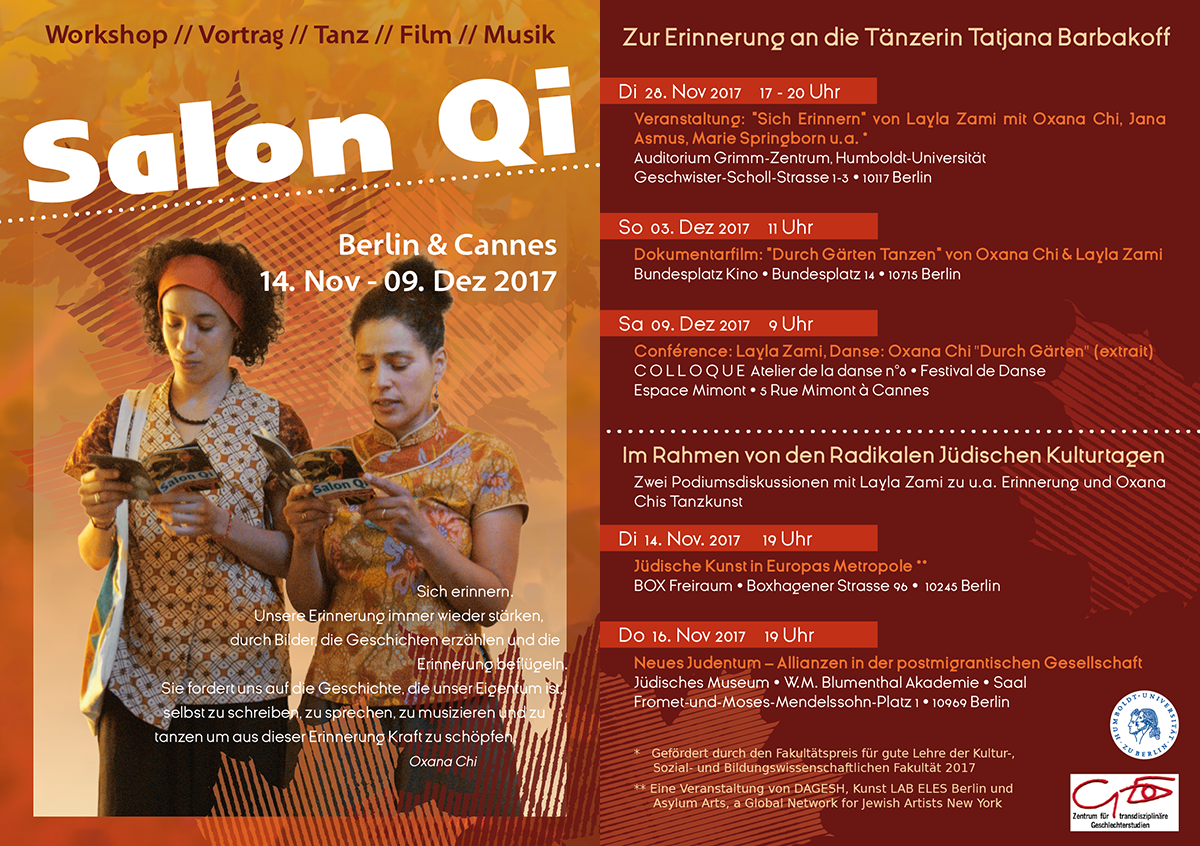 18. Jewish Music and Theatre Weeks – Dresden 2014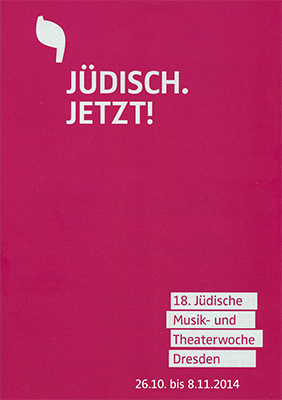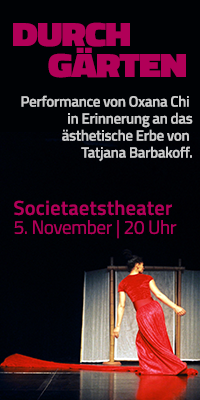 Societätstheater Dresden Program 2014
Theatre Hoftheater Kreuzberg – Berlin 2014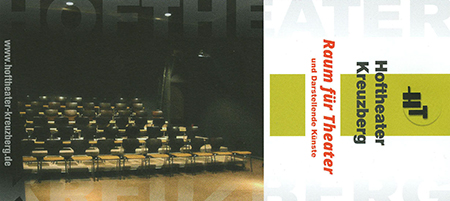 Hoftheater Kreuzberg Program 2014


Hoftheater Kreuzberg Program 2009
Black Queer Night @ Theatre Dixonplace Manhattan – New York 2018
Performance Series Open House (PSOH) @ Center for Performance Research – New York 2018
FMS Foundation for Memory of the Shoah Brochure – Paris 2011/12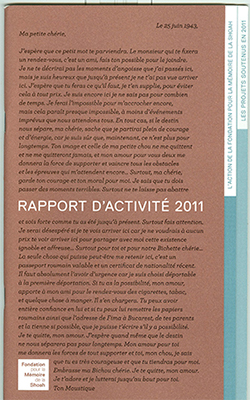 Program Through Gardens at FMS Paris 2012
Théatre de Belleville – Paris 2012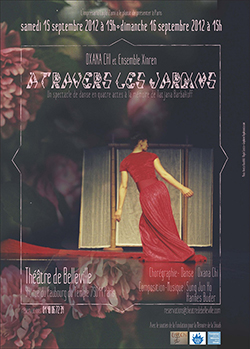 Symposium Metro of the Federal centre of education and Book Release German Asians – Berlin 2012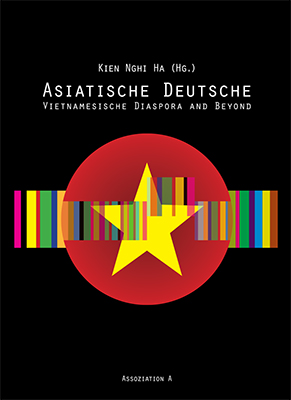 Book Release German Asians 2012 - Program
Theatre Le Dansoir de Karine Saporta – Paris 2011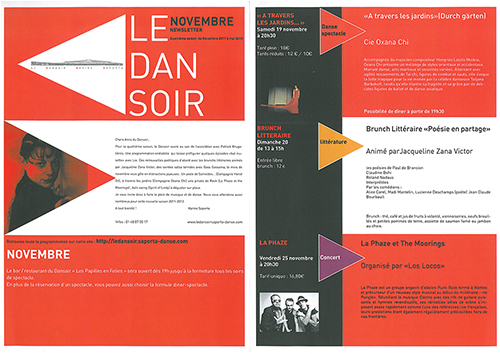 Program Theatre le Dansoir Paris 2011
SIPA Festival Book – Solo 2010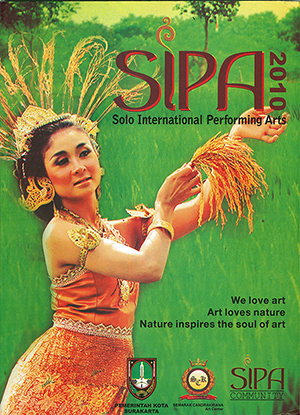 Indonesia tour 2010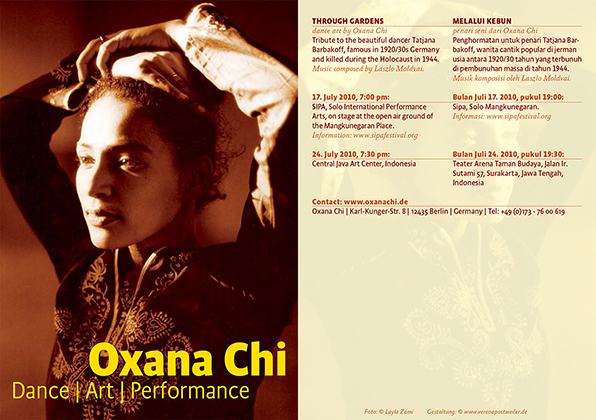 Theatre Arena Taman Budaya – Surakarta 2010
Through Gardens Postcard 2008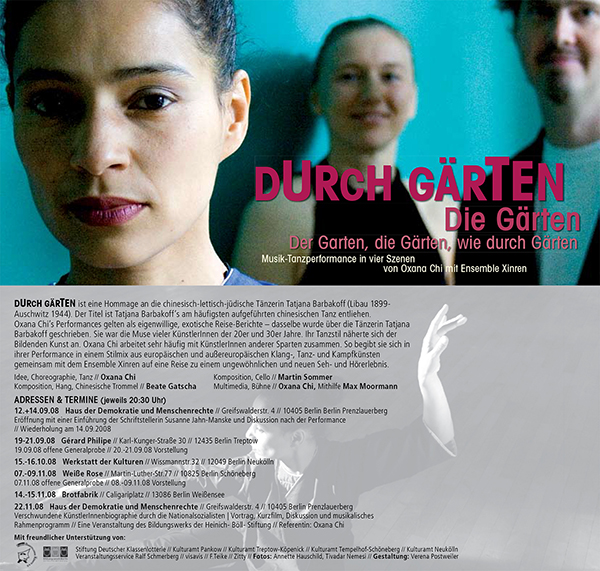 International Theatre & Concert hall Werkstatt der Kulturen program – Berlin 2008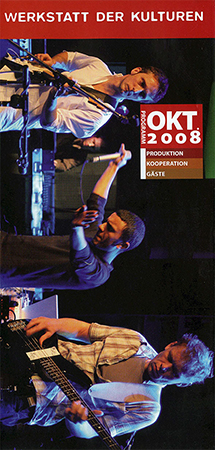 Festival Stolpersteine @ Brotfabrik Theatre – Berlin 2008
House of Democracy and Human Rights program – Berlin 9/2008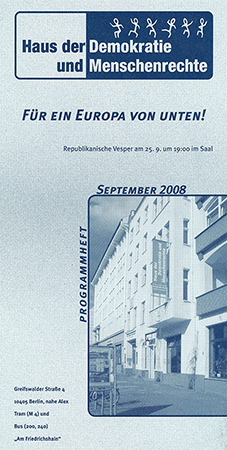 Lecture Performance program Berlin 11/2008
Program Foundation Heinrich Boell Lecture Performance – Berlin 2008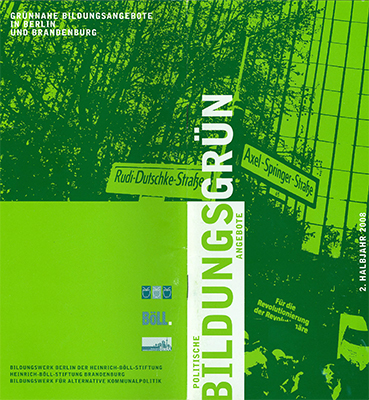 Town Hall Festival Kir Lokal Program – Berlin 2008