The Journey
(work in progress)
Duration: 15 min

Oxana Chi participated to the artist-in-residency program of the Art Centre Maison Rouge (Martinique, FdF), upon invitation by Director Christiane Emmanuel (choreographer & dancer). Since Oxana wanted to work with a local artists, whose roots and spiritual strength originate from a very old Caribbean culture (Martinique), Oxana expressed the wish to choreograph a duo with Christiane, whose artistic talent she highly appreciates.
During the two weeks residency, a 15minutes dance-performance was produced, accompanied with live-music by Layla Zami (French Caribbean artist) on a big Ocean Drum and Saxophone, as well as a Soundtrack by South African icon Madosini.
The performance plays around the experiences of two dancers in the whirlpool of the European Cultural Production business. The artists trace their daily working life from job interview to Body Memory, thus giving interested audiences a glimpse into contemporary dance history.
A sad, sensual, energetic, humourous work-in-progress was born, in which the dancers, full of verve, always land at their own selves while filling up the stage and the audience space with ever renewing choreographical ideas.
»What a fantastic and brilliant duo! Oxana and Christiane should absolutely keep on working together.«
Madame Maryse, Cultural art producer and Bélé dancer after the show on December 12th, 2014 at Maison Rouge FDF Martinique/ Madinina
Idea, Choreography, Dance: Oxana Chi
Music composed & performed by Ensemble Xinren: Oxana Chi (maracas percussion), Layla Zami (ocean drum, saxophon)
Tour History includes:
Maison Rouge FDF – Martinique 2014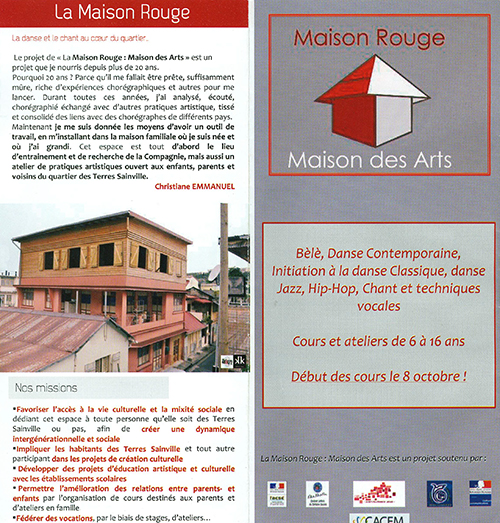 Press