I Step On Air
International Human Rights Art Festival (Series) @ TADA! Youth Theater, Off Broadway Manhattan
May 12, 2019
7.30pm
Box Split Program as part of the Brick Residency season, Brookyn
April 26-28, 2019
FeelingJAZZ
Spring Movement Festival @ Center for Performance Research, Brooklyn
April 6, 2019
7.30 pm
Podcast Movers & Shapers, Manhattan
recorded March 6, 2019 @ Gibney Dance on Broadway, Manhattan
Humanities and Media Studies, Pratt Institute, Brooklyn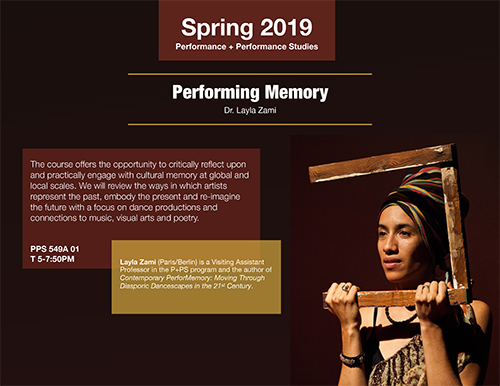 Workshop Moving Tongues & Speaking Bodies + Performance Killjoy
Guest artist / teacher @ Pratt Institute, Performance + Performance Studies Graduate Program.
In the realm of Layla Zami's Performing Memory Seminar.
February 26, 2019
Lecture & Performance To PerforMemory an Afro-European Identity: Memory and Movement in the African Diaspora / I Step On Air, Washington
The Nankama African Dance Conference @ Howard University Department of Theater & Dance, Washington

February 09, 2019
11.00 am
Artist-in-Residence at Maison Rouge- Maison de Arts, Martinique
Oxana is grateful to recipe the Artist in Residence Grand for the second time.
December 2018/January 2019.
Lecture /Performance: FeelingJazz & Killjoy

January 11, 2019
7.00 pm
Dancing Through Gardens in TANZ Magazine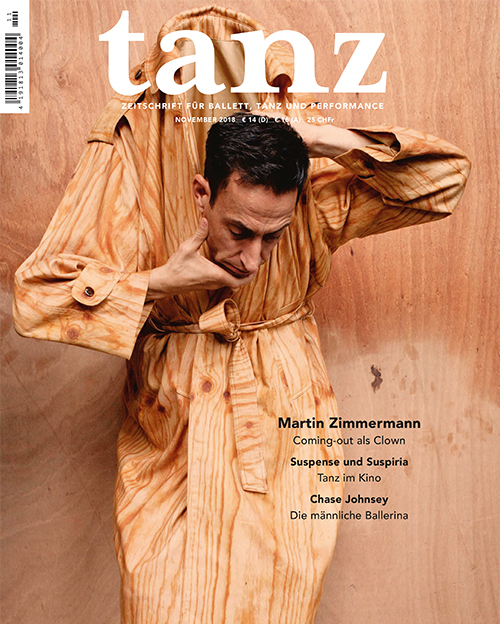 Oxana is enthusiastic about the beautiful review published by dance editor Hartmut Regitz in the prestigious monthly dance magazine TANZ MAGAZINE in November 2018. The movie is also currently a bestseller at Fembooks in Germany!
Psyche
IHRAF @ The Wild Project
Manhattan


November 17, 2018
6.30 pm
Dancing Through Gardens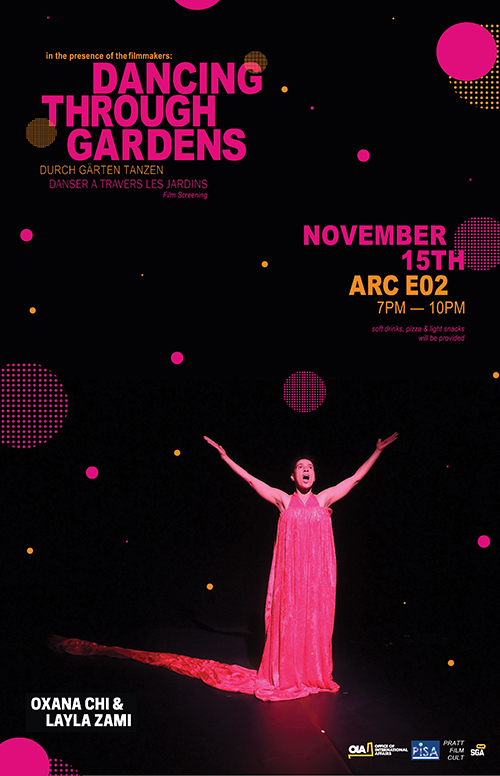 International Education Week @ Pratt Institute ARC EO2
Brooklyn


November 15, 2018
7 pm
I Step On Air
Symposium "African Music Scholarship in the 21st Century: Challenges and Directions" @ Efua Sutherland Drama Studio
University of Ghana, Legon


August 9, 2018
8 pm
Interview 2018
The Dance Enthusiast's A to Z of "People who Power the Dance World"



Read the interview
Artist-in-Residence at Abrons
Oxana Chi is grateful to benefit from the
2017-2018 AIRspace Grant for Performing Artists

at Abrons Arts Center, Manhattan
GOLD AWARDS FOR DANCING THROUGH GARDENS
Oxana Chi is honored to receive the International Gold Award as a "Filmmaker of Inspiration" and together with Layla Zami the International Award of Recognition Winners for European Documentary.

Oxana Chi proudly receives the title of Ambassador of Word Peace for her outstanding dance_film_opus Dancing Through Gardens dedicated to the memory of the dancer Tatjana Barbakoff.
Filmfestival Documentary & Shorts International
Jakarta 2016
Newsletter:

Blossoming on Broadway (spring 2019)

Autumn delights (fall 2018)

Step in our Worlds (summer 2018)

Proudly presenting our flyer as a friendly reminder (spring 2018)

It´s Time for Good News (spring 2018)

Enjoy our cinnamon-flavored season's news and events in New York, Berlin, and Cannes (winter 2017-18)

Afrofuturist dance in historic settings, from Judson Memorial Church to the Wyndham Philadelphia Historic District Hotel! (fall 2017)

From Finland to Freiburg, we're touring into the European summer... (summer 2017)

When the blizzard dances away (spring 2017)

Cozy February and Sparkling Spring (winter/spring 2017)

Autumn Gold: Awards, Festivals and Season's Greetings (fall 2016)

We love summer, we love DANCE...and YOU will LOVE our Dancing Summer...Get your GRACE on! (summer 2016)

Come join us for a powerful women's month of dance, music and good energy! (spring 2016)

This fall will lift you up! (fall 2015)

After a fruitful summer, here's a glimpse into our dance & movie event news! (summer 2015)

Two USA Premiere this summer in NYC ! (summer 2015)