Senhora Pacival
A Gender Critique
Duration: 60 min
Senhora Pacival offenses her feminine personality part, because she believes to get more power and respect without this part. The womenliness, furnished with all images of weakness, gets an independent figure, learns going and battles to be receipted by the Senhora Pacival. She wants to be reunificated with her and so being perfect and strong.
»Very great, I realy Love this dance piece«
Domenico Zindato Painter, Fotograph from Italy
after the show in Culture Center Fabrik Lehrter Strasse, Berlin 1993
Choreographed & performed by Oxana Chi, Judith Busby, Peggy Pohl
Music composed & performed by Anti von Klewitz (violine), Andras Tiborcz (guitar), Helge Böttger (accordion).
Tour History includes:
Culture centre Kulturfabrik Lehrter Straße – Berlin 1993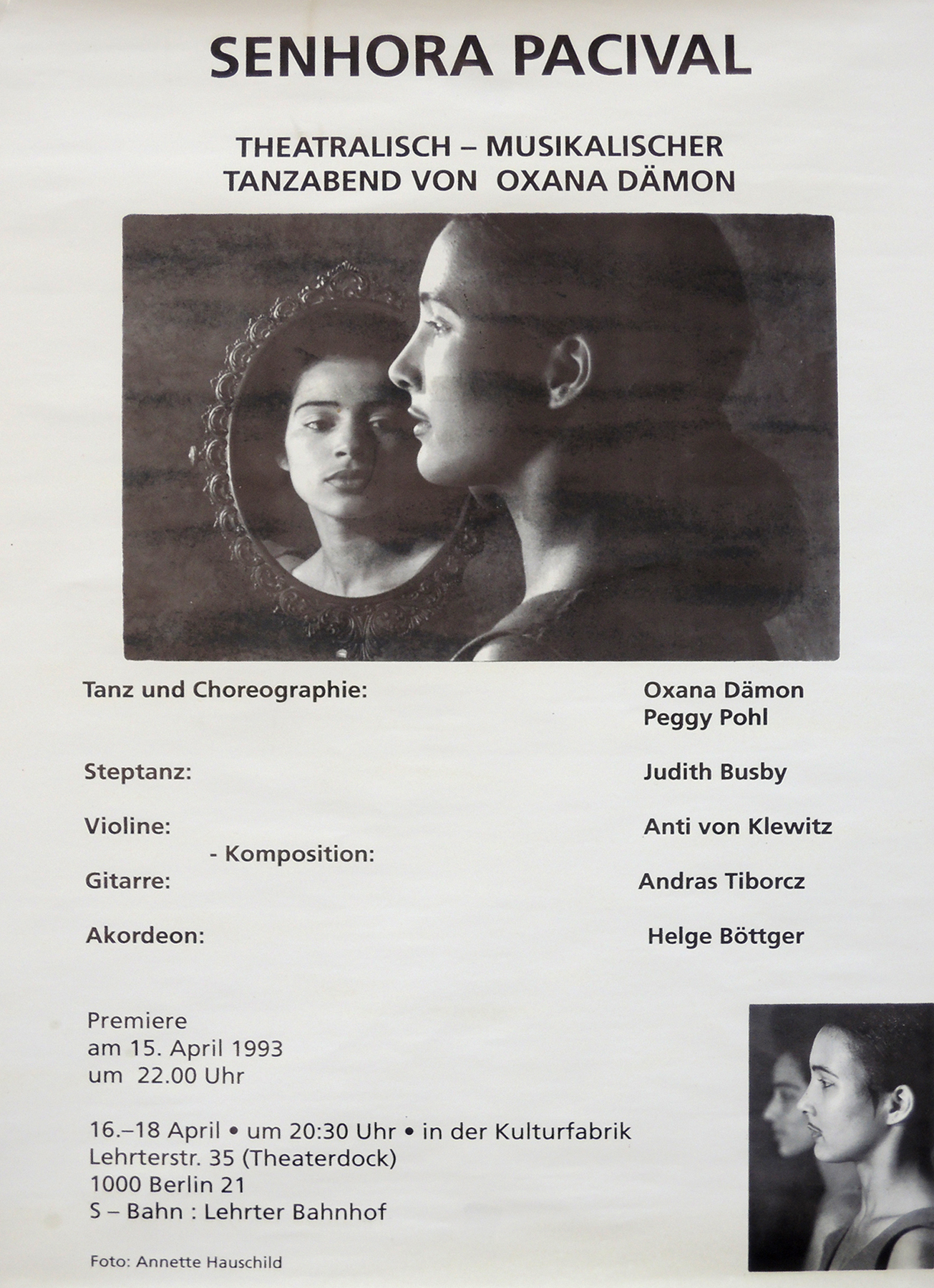 Press