Der Schein trügt (Appearances are deceiving)
Duration: 60 min
.......itsy-bitsy liberation is shouting into the night.

This program thematizes liberation from social, religious and fashion-trend dictations.
Stories by muslim writers from Egypt, Kuwait and Lebanon, as told by actress Bibiana Malay, are setting the frame for the dance performance and dance movie, which wishes to liberate Afro-German women in Berlin from their fears of oppression factors. Dance, staged reading and movie describe the awakening, riot and resistance here and there.

An evening almost like Arabian nights with the tiny itsy-bitsy difference...
idea, choreography, dance: Oxana Chi
text selection by actress Suheer Saleh
Tour History includes:
Culture Center Schwartzsche Villa – Berlin 2006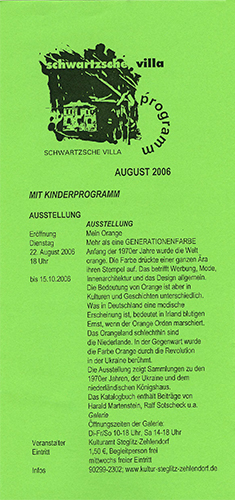 Press