Coco Mopiheichi
Dance & Movie
Duration: 70 min
is a Femmage to all women. This dance tells that women never die, whatever happens.
They are always reborn, strong and beautiful.
This topic inspired Oxana to choreograph a piece and shoot her first movie, featuring fascinating international artists who act as the immortal Beauty or compose and play brilliant live music.
The two extraordinary artworks were created which were intensified into one rich culture night. Movements and movies to fulfill your hearts!
idea, choreography, dance: Oxana Chi
music: composed & performed by Naima Butler (zither)
Tour History includes:
Culture Center Die Pumpe – Berlin 1997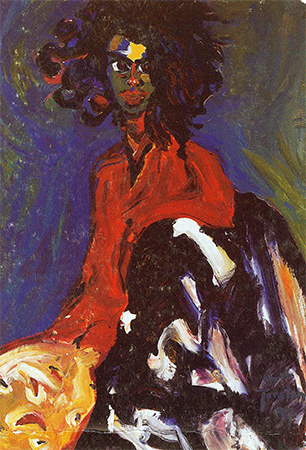 Press